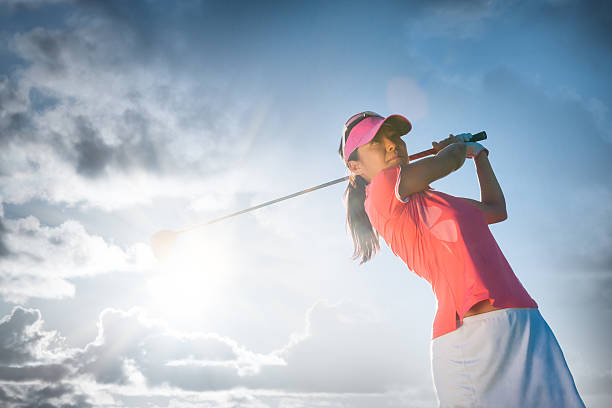 Witnessing an athlete's hot streak is very exciting. Are hot streaks exclusive to athletes? Nope.
published their findings
about the hot streaks experienced by over 30,000 professionals including artists, film directors and scientists. The main findings were that the streaks last four to five years and some people have more than one hot streak. Hot streaks can occur at any point in your career.
Recently, Dashun Wang and his research team at Northwestern University's Kellogg School of Management
How do people get on a hot streak?
As the famous golfer Arnold Palmer is often quoted as saying, "The more I practice, the luckier I get."
Malcolm Gladwell wrote in
Outliers
that "ten thousand hours is the magic number of greatness."
Both of these quotes relate success with practice. If practice really does make perfect, you need to get practicing.
How can you practice in the business world? Well, first of all, you have to show up. And when you do show up, put in the hours to do the work, sign up for new assignments, and stretch yourself a bit. Put your hand up when a difficult yet interesting project comes up. Show up for a meeting prepared and ready to present your opinions and information. And if a great opportunity comes along, whether you think you are completely ready for it or not, put yourself in line for it.
Put in the Time: I do believe that to get ahead you have to put the work in. The harder I work, the luckier I've always gotten. Perhaps it is being in the right place at the right time, or it is building my career "muscle memory" to be agile when it is needed. If I hadn't deliberately put myself in the right place at the right time, I probably would have had a much different outcome.
Not Simply Doing the Work: Now, some say that it is not about hard work alone. For an interesting view on this, check out Rosina Racioppi's article at Forbes.com
Three Obstacles Hindering Women's Career Advancement
. While hard work can result in job security, you also need to work smarter not just harder. Being strategic where you invest your time and effort is as important or perhaps more important than how hard you work. Don't try to be the best at completing the same work the same way every time. Figure out new things that need to be done, solve problems your company is facing and create efficiencies wherever you can.
Find a Mentor: As Racioppi mentions, women also need to seek out mentors. Yes, ladies, you do. Identify people you interact with at work and in your profession that you admire and respect. Asking to be that person's protege may seem awkward, but it never hurts to ask. Put yourself out there and do it. This includes showing up at work, doing the work, and taking the time to build relationships with potential mentors. Great mentors will have excellent advice to lead to greater career success.
Equal Opportunity Mentorships: Over my career, I've been the protege of both male and female mentors. Having been one of the first women in some of the roles I've had, many of my mentors are men. With the current #metoo movement a lot of troubling stories have come out about sexual harrassment, pay inequality, and other situations women in the workplace suffer. I have dealt with plenty of these issues, but I am tired of the man-bashing that is going on right now. To have solid relationships in the work world, foster quality relationships with men and women. I have to sing the praises of some very honorable men who have supported me. My husband has always been my biggest advocate and I wouldn't be successful without him. My
former boss at Yoh Company taught me everything I know about recruiting. He was always a gentleman and had his employees' best interests at heart. Now as a self-employed consultant, I have the privilege of working with a diverse array of winery professionals. I've severed relationships with some clients that were not professional, and have also fostered relationships with wine businesspeople who have turned out to be my biggest mentors. I've built a business working with great personalities in the wine industry. The more I work, the better I get at figuring out which will be solid business relationships.
Learn from Successful People:
As a career advisor, I am always looking for different perspectives on how to advance one's career.
Recently I've been listening to the
Secrets of Wealthy Women
podcasts produced by The Wall Street
These are interviews with successful women; how they got where they are, and how they invest their money.
The ones I appreciate the most are from women who have climbed up the corporate ladder.
On the podcasts many
CEO's, entrepreneurs, and other successful women share their stories about starting from an entry level role and making it to the C-Suite. These women tell tales of working hard, handling stressful situations and juggling family and work responsibilities.
They all have put the time in, done the work, and have been successful. They have all asked for tough assignments, put themselves into the mix for promotions and yes, they have faced setbacks.
Listen to the podcasts by
Joanna Coles
,
Ellen Kullman
and
Barbara Corcoran
for interviews of women I have really enjoyed learning from.
Ignite Your Own Hot Streak:
While it will take hard work and sticking your neck out from time to time, career advancement is personally and financially rewarding. Doing the work and being strategic can lead you to your own hot streak. I'm hoping it will be the first of many.